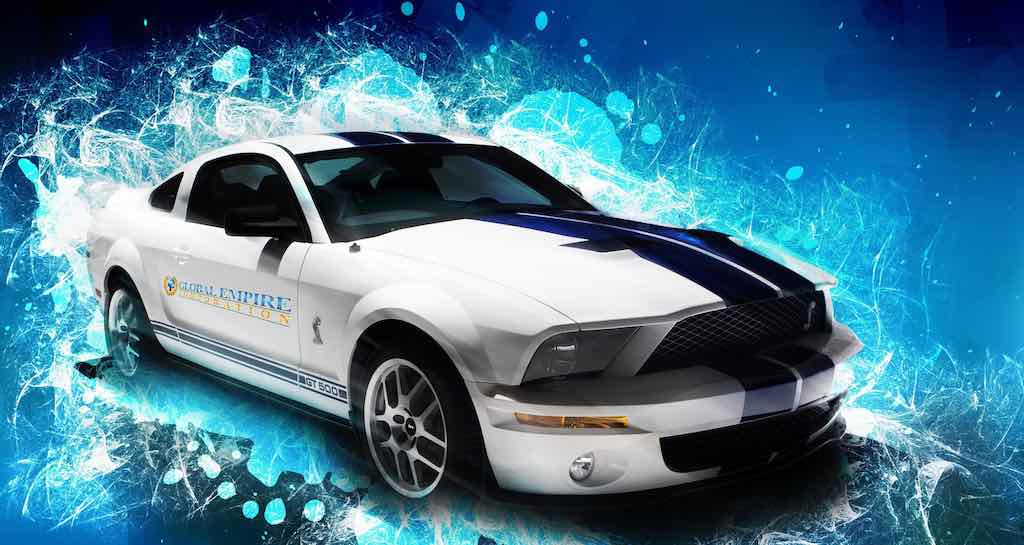 Driving Sales Through Automotive Customer Care
Fact: 22% of automotive internet shoppers use a social media site as a source while shopping for their new vehicle.
At Global Empire Corporation, we assure top-notch customer care required for big-ticket retail items. Our customer care for the automotive industry involves specialists who excel and focus on your brand personality in every call, chat, and email response with your customers.
The automotive industry has the challenge of large competitors and a savvy target market willing to take their time to shop around for the best deal – and the best customer experience. 59% of car buyers spend their time online researching, and third-party sites are the most used sites for car shopping, used by 78% of shoppers.
Take advantage of our advanced auto care services to benefit from our extensive expertise in the automotive sector, assisting top auto-tech businesses in providing a smooth solution. Our auto care contact center suppliers concentrate exclusively on the requirements of automotive and automotive technology businesses, offering a best-in-class customer experience and technological environment that extends beyond the conventional call center. Consumer demand and the increasing requirement for digital touchpoints need call center providers to deliver tomorrow's help desk solutions and technologies TODAY.
Enabling Quick and Efficient Customer Support for Auto Businesses
Leverage our 24/7/365 availability driven by tailored customer care automotive to treat your prospects and customers to the first-class service you want them to have. We develop and nurture your leads and turn them into loyal customers. In addition, our customer service in the automotive industry offers multiple touchpoints in the customer lifecycle, from early lead responses and appointment setting to post-sale application processing.
Our automotive call center can help with lead capture, scheduling service appointments, and more. Maybe you are a new and used auto retailer. You could be a parts distributor. You might run a garage or service center. In any case, having a 24-hour customer support center for the automotive business is indispensable. Outsource your customer support and do your work without interruption.
Delivering Leads to Your Dealers
The Global Empire Corporations integration team connects directly to your CRM platform, delivering warm leads and prospect data to your dealers.
Using innovative technology and strategies, we offer services for today's automotive dealers and manufacturers the following services:
Market surveys

Driver service assistance

Financial services

Back-office

Marketing

IT services

Digital sales support

Social media marketing and sales strategies

Website design and creation

Customer feedback surveys

Appointment setting

Customer warranty information
24/7 Live Answering
Being accessible to your clients 24 hours a day is critical for staying ahead of the competition. Our automotive contact center is staffed 24 hours a day, 365 days a year, ensuring that your callers are always connected to a real person. Our experts will be there if someone calls your dealer after hours to arrange their next service call.
Drive More Revenue
Are you running a special promotion and want to ensure that no call goes unanswered? Marketing is not inexpensive and combining your automobile marketing efforts with our automotive special contact center services makes sense. From collecting inbound leads to following up on prospective sales through our outbound telemarketing software, the additional horsepower in the engine will undoubtedly assist increase sales and income.
Trusted Customer Support
When it comes to answering inquiries and scheduling service appointments, your clients can expect the same high level of customer service from our business that they have come to expect from you.
Seamless Integration Between Your Business & Ours
Our customer support staff for automotive support apps will be as easy to transition to our contact center as buying a new pair of tires. There is no need for you to enter any more data once the information we collect from your callers has been sent to your CRM. With our specialized agent solution, we can integrate with any automobile CRM.
Customer Satisfaction & Retention
The more satisfied consumers you have, the more revenue you will generate. Our team holds great experience in customer service for automotive business. As a practice, we drive customer retention by contacting consumers for post-service surveys, post-purchase inquiries, lapsed consumers, or even customers whose warranties are about to expire to see if they're excited about a new purchase.
Manage every phase of the automotive customer lifecycle with precision and superior customer service with our data-driven solutions.
Create multichannel engagement opportunities

Reach more potential customers

Connect with your customers online with more relevant communication strategies

Connect customers to dealers and OEMs

Target outbound messaging campaigns to buyers of new cars, used cars or leasing opportunities.

Answer customer queries faster.
Our automotive customer-based solutions include many of the most in-demand services your customers have come to expect today.
Automotive recall management

Customer service

Dealer parts inventory assistance

Warranty claims assistance

Technical assistance

Owner registration and enrollment

Dealer services

Appointment setting

Customer retention programs

Recall inquiry management
Speak to our customer care experts for the automotive industry who will share customized approaches to helping automotive dealers and manufacturers attract and manage new customers.