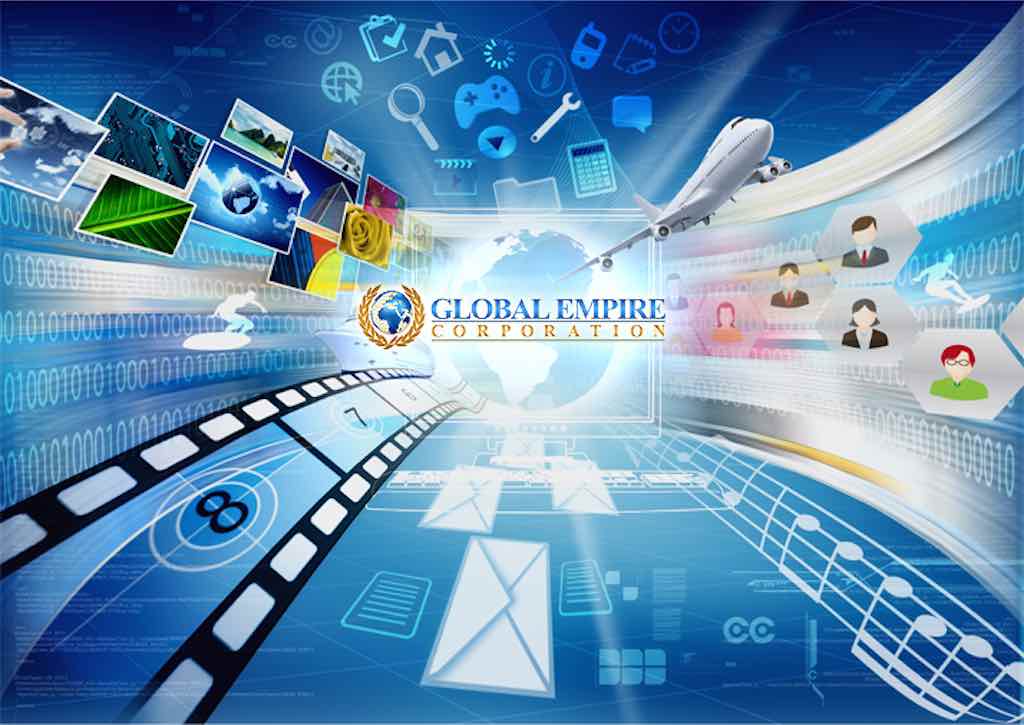 Today's cable and media industry is growing and moving at the speed of light. It's up to your company to keep up with the demands of your customers with omnichannel customer experience solutions.
We are one of the leading customer services outsourcing companies, providing call center services to a broad range of cable and media companies, including broadcasting and cable companies; advertising, design, production, and new media / digital media companies; film, music, gaming, animation, and other entertainment studios. At Global Empire Corporation, we are equipped to handle over 20,000 incoming calls per day with a staff of over 3000 contact center employees that assure omnichannel customer experience management.
Additionally, we hire multilingual agents in English and Spanish, which enables you to connect with a more diversified customer base. We are more than a cable contact center; we are a full-service supplier of service, sales, and logistical solutions. Connect with us for call center outsourcing for cable and media businesses to ensure customer satisfaction.
We help cable and media companies to —
Acquire new customers

Improve customer retention and lifetime value

Increase cross-selling opportunities

Trim costs

Expand quickly

Boost reputation ratings

Expand into other global markets
Omnichannel Customer Experience Solutions That Work
You expect nothing less than world-class service for your customers, and we understand that. Our integrated service model approach lets us understand the needs of your business and the needs of your customers to create the ultimate customer journey and experience.
Seamless interactions with customers across digital channels or on the phone or email is what we provide while reducing your costs, driving engagement, and giving you unprecedented insights into your customer and marketplace via our analytics reporting.
We'll assist cable and media businesses with effective call center outsourcing that aids in managing increased call traffic by providing technical assistance, customer care, and information technology solutions through our skilled contact center employees.
Our program managers work in close collaboration with your team and are empowered to reinvent your customer care and contact center operations continuously. We don't just "maintain" our programs; we oversee and manage them, providing adaptive call center solutions for the cable and media industry with the technological environment and industry trends.
How Can We Help Cable and Media Businesses?
Technical Help and Support Desk
We provide complete outsourced technical and help desk services to suit the customer's varied technical requirements of cable and media businesses.
Services for Email Support
We provide email assistance for cable and media businesses along with call center services to help communicate with your audience about your services.
Services of Customer Support
Our business employs experts that respond promptly to client inquiries. Our representatives are trained to provide persuasive and coherent responses.
Services for Live Chat Support
Our live chat support systems are intended to offer immediate assistance to your consumers. This is another way for us to keep your client satisfied.
Why Is Global Empire Corporation an Ideal Choice?
To say you are an expert, you need to have the experience to back that up. Our experience and expertise are abundantly clear. At Global Empire Corporation, we pride ourselves on ensuring that our team is trained in the latest technologies as they are launched. We focus on three main principles:
Creating a core competency and depth of experience in the industry

Offering customized solutions

Maintaining the flexibility to support fluctuations and seasonality of the industry
Some of our Teleservices also include:
Back-office functions – LNP, order provisioning, trouble ticket management

Billing support

Collections

Customer Care

Ecommerce sales and order management

Equipment troubleshooting

Etail and retail sales and order management

HSD Tier 1, Tier 2, Tier 3 tech support

New customer acquisition

Pre- and post-sales support

Product sales

Retention

Specialty support (Digital TV adaptor (DTA) and Self Install Kit (SIK) support)

Technical support

Video billing and repair
Our representatives at Global Empire Corporations connect and address potential client scenarios via the use of real-world examples. This develops foresight, and a greater capacity for media and cable businesses to learn the customer needs and behaviour and tailor their services accordingly.
Time to unlock business growth with smart decisions. Speak to our experts and get started!