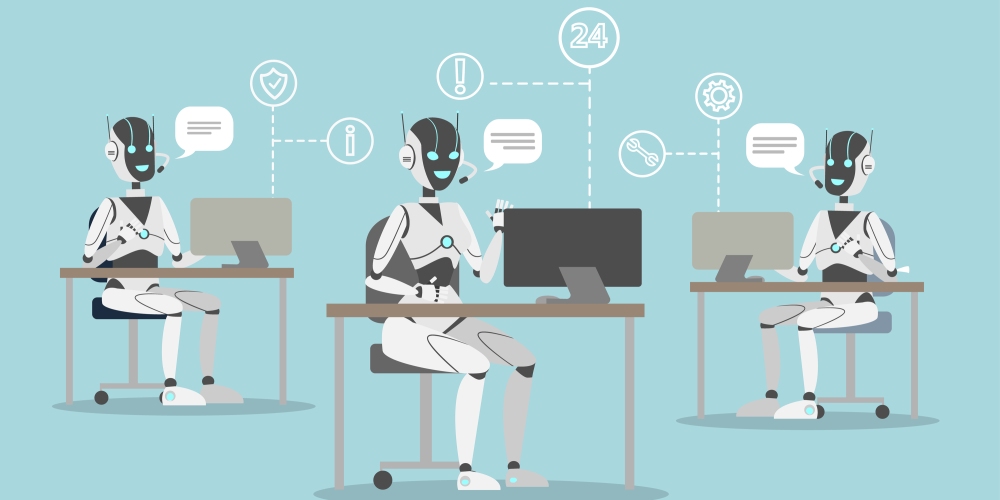 Interactive Voice Response (IVR) is about self-service.
With today's technology businesses would think that IVR should have evolved to a point of customer acceptance – and even customer loyalty. Unfortunately, while the technology has evolved many companies who offer the service have not, leading to continued customer dissatisfaction with the IVR experience.
Global Empire Corporation's IVR services are new – and they WORK!
We took the time to examine the customer experience with IVR and improve the entire customer experience and satisfaction rating like no other company has. We focus on the customer needs rather than creating a system that focuses solely on the company's need to funnel customers through the phone menu in a perceived valuable flow.
IVR helps companies reduce costs and speed up customer support more than ever before. Our menu structure strategies and scripting will help you improve your customer experiences with your IVR, differentiating between new customers and premium customers, for example.
The customer journey begins when they pick up the phone
Our team will help you define the optimal customer IVR experience and menu system to make sure your customers are not frustrated – but are instead delighted – by the care and attention you put in to their journey.
In addition, we will help you measure your customer satisfaction with your IVR service and break it down by customer group, reasons for calling, and drop off and/or engagement point.
For a customized IVR process consultation and to speak to us about how we can act as your preferred primary IVR provider, or as overflow and peak demand backup to your in-house program, contact Global Empire today.
We offer IVR applications including:
Lead generation
NACSZ capture
Automated surveys
Help Lines
FAQs
Order status
Voice Broadcasting – For those Critical Alert Messages
Global Empire Corporation offers voice broadcasting services to allow you to send out thousands of voice calls to communicate time-critical alerts and information. In today's world this could be something that may affect your business, your community or even your family.
Other services we offer through IVR services include:
Automated attendant
Automated collections
Broadcast messaging
Call recording
Call routing
Credit card validation
Customer account inquiries
Customer help line
Customer on-hold marketing
Deal locater
Disaster recovery
Integrated IVT
Lead generation
Name lookup
Network queueing – spike handling
New product or service announcements
Order status review
Pre-announcements
Priority routing
Product or company information
Qualifying leads
Service level alerts
Speech recognition
Surveys
Take-back and transfer
Virtual agents