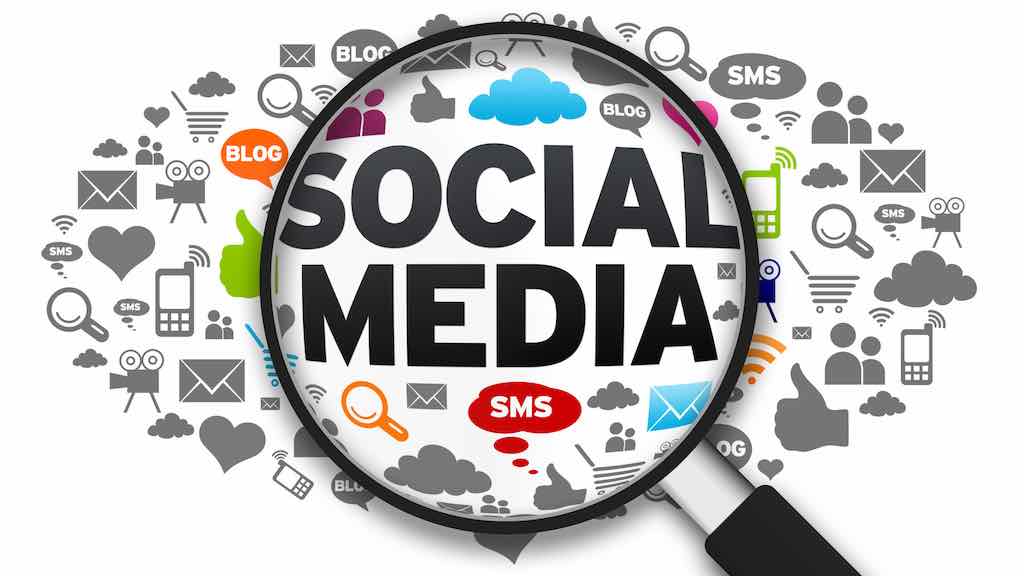 Enhance your brand presence with our curate Social Media Management Services
Fact: In 2021, 4.48 billion people are actively using social media globally, which will only increase with time. With that in mind, where do YOUR business fit in?
Other Key Facts
80% of consumers now use social media to engage with brands.

60% of customers who complain about social media expect a response within the hour.

54% of customers prefer social media for customer service over the phone or email.
Creating and maintaining an engaged social media audience takes professionally designed strategies and management infrastructures. Now, this may take an extra burden on your team and hamper day-to-day activities. Hiring social media management services serve as an ideal solution in the modern world to balance your internal business activities without missing out on social media presence.
Social media is a 24/7 world – and it takes 24/7 social media marketing management to get the most out of your social media presence. Filtering the relevant messages to your brand and responding in a timely fashion is critical for your online reputation.
What is included in our social media account management services?
1. Developing an Organic Social Media Strategy
Optimize your profiles, generate content for your frequent posts, and use the most successful hashtags.
2. Marketing Through Influencers
Conduct research and strategy to identify the industry's top influencers. We will contact them, supervise their activities, and develop long-term connections with them.
3. Audit of social media
Examine your present social media presence and identify new possibilities to expand your community and engage with customers.
4. Promotions, Contests, and Giveaways
Increase engagement via picture contests, prizes, and freebies, among other activities. Maintain their interest by hosting frequent contests.
5. Paid Social Advertisements
Paid tactics may involve audience analysis, visual design for advertisements, and A/B testing, among others. This is a highly effective method of eliciting rapid involvement.
6. Internet Content Marketing
In the internet age, content experience pivots your business efforts. This can take the form of new on-page material, frequent blogs, newsworthy media releases, or whole eBooks.
Why Choose Global Empire Corporation as your Social Media Management Company
The Global Empire Social Media customers Care Solution provides scalable, budget-wise, customized solutions to your customer's care needs in the 24/7 social media landscape.
Failing to respond to comments on social media can lead to a 15% increase in churn rate. Over the last two years, customer service interactions on Twitter have increased by 250%.
When a customer receives a response from a brand on Twitter, they're willing to spend up to 20% more on a product in the future. Are you prepared to extend a new touchpoint? If so, you will need nothing but the best social media management company by your side. At Global Empire Corporation, we ensure the following —
Proven methodologies
We combine proven methods with innovative ideas to provide a high-yielding campaign every time.
Google and Facebook Certified experts
We have certified Social Media experts with rich experience running successful campaigns across multiple social media sites.
Cost-Effective Solutions
Our expertise lies in providing a solution that is well within your planned budget as our social media management company offers custom plans.
Scalability
We offer flexibility and scalability within a short period to best suit your social media management company.
White label outsourcing
Our social media management services have consistently provided white label outsourcing to leading agencies from across the world.
Together with your marketing, communications and public relations team, the Global Empire Social Media Brand Care specialists will work with you to:
Monitor your brand

Respond to social media posts

Review social media posts

Gather social media analytics

Escalate potential public relations crisis.'

Respond to customers public and private inquiries
Whether your brand requires an enterprise or mid-market solution, we will work with your team to find the right plan, platforms, and staffing to efficiently handle your social media needs. In addition, because we will work closely with your brand, we will consult with you to determine which social media and online communities to monitor for mentions.
Global Empire Corporation has the right people to strategize and plan activities across multiple social media platforms. All the social media services are aimed at helping your business make the most of the opportunities to engage and make those customers and business connections you need. We have you covered, from 24/7 social media monitoring in multiple languages to analytics, graphics for visual posts, and more.
Answer customers inquiries 24/7 in multiple languages

Social media customers service

Engagement, ROI metrics and tracking

Digital ad tracking

Integration and escalations to our current internal teams

Review management services on demand

Social media risk management

Social presence / social listening
Our Social Media experts will help determine ideal platforms your business should be on, as well as in creating, launching, and growing your accounts. Our social media account management services will help guide and coach your business as it transforms into a social media powerhouse, resulting in greater revenue, enhanced procedures, and exceptional customer service.