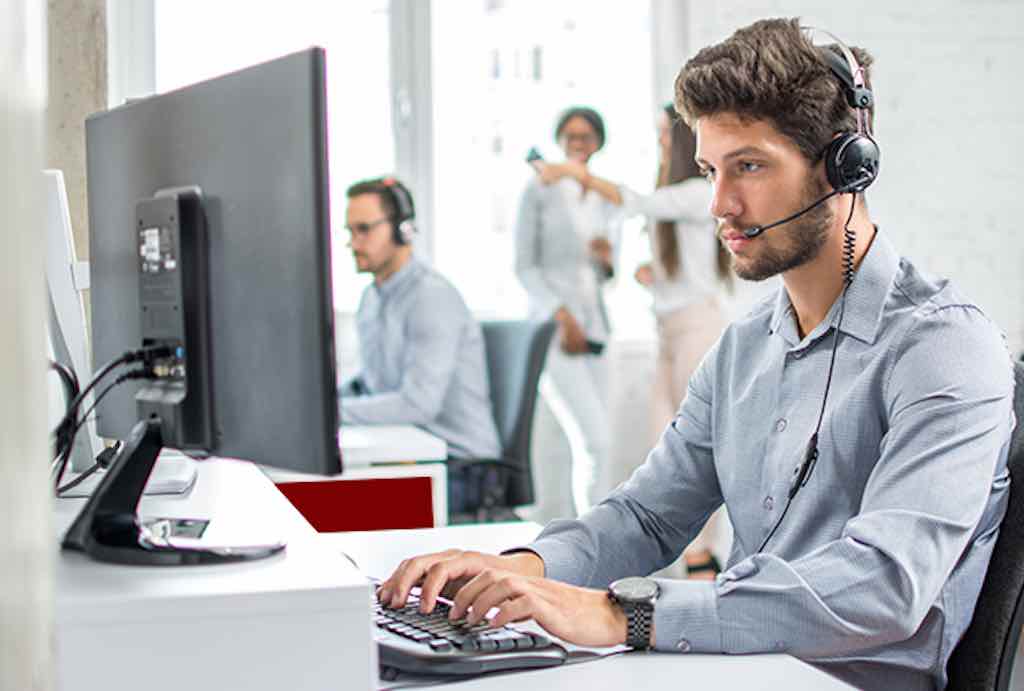 Keeping up with the latest technology to serve your customers with top-notch technical supports services.
With the speed and frequency at which technology changes, is it any wonder your customers are frustrated? Finding help they need right now to avoid interruption of communication, entertainment or business is critical in today's mobile environment. It is time to unlock the success by providing robust technical support to your customers and drive home the experience that brings loyalty.
Companies that provide technical support services aid in the maintenance of a service, product, or application for an end user. These are types of help desks that respond to customer inquiries through email, phone chat, and the web. Apart from a help desk, they may also be referred to as a customer interaction center, an IT response center, a resource center, a service desk, an IT solutions center, or a contact center since they provide the whole spectrum of technical support services.
This is where the Global Empire Technical Support solutions make a difference.
Call Tech Support!
Tech Support is not the same as Customer Support. Our team of technical support agents are versed in the latest technology trends to provide your customers with the immediate understanding, patience, and sales support they need – and the peace of mind you need, knowing that your customers are well taken care of. They are the key to ensuring your customers enjoy uninterrupted use of your products and services while focusing on efficiency and customer satisfaction.
Our responsive customer technical support solutions are scalable and offer 24/7 support in customer service, technical support, problem resolutions, and value-added sales. From Internet and portal support, enterprise technology, consumer applications, consumer solutions and training, it is our flexibility and extensive knowledge base that sets us apart.

Why Choose Global Empire Corporation for Technical Support Services?
We recruit and deploy top talent to ensure that experienced experts are available to help your B2B and B2C clients with any technical support problems that occur. Our established recruitment and retention procedures enable us to expand rapidly and cost-effectively in order to better handle new product launches or seasonal variations.
24/7 Support
We customize our solutions to meet the basic requirements of your business. CGS provides voice, live messaging, omni-channel, onshore, nearshore, offshore, work-at-home, inbound or outbound technical support outsourced services. Your loyal consumers want responses at all times and from any location. We offer round-the-clock worldwide assistance in much more than 25 languages, 24 hours a day, 7 days a week.
Quick troubleshooting throughout PLC
CGS outsourcing services encompass business-to-business and business-to-consumer technical assistance throughout the client lifecycle. This contains information about products, activations, installations, repairs, managed services and warranties, as well as remote, dispatch, and field assistance. We diagnose and resolve problems affecting electronics, mobile devices, PCs, SaaS products, and bespoke software at the tier 1-3 level.
Offer Quick Resolutions
Agents in technical support may verify tech support requests before they are sent to the site and can diagnose problems, perform minor repairs, or make orders for new components. With this, technicians may spend less time on-site and avoid making further trips. Teamwork AR reduced No Fault Found shipments by 30% for a major technology firm.
Why do you need comprehensive tech support services?
The industry is buzzing with the idea of 'Remote Tech Support,' which refers to providing technical support for computers in situations when technicians and clients are geographically separated. Remote technical assistance requires access to a high-speed internet connection.
If you encounter a problem, you may call your remote technical support services, who can then remotely access your computer to detect and resolve the issue. This protects your privacy by preventing technicians from visiting your home to resolve the problem unless there is a hardware issue.
Frequently, issues cannot be resolved over the phone or through email. This is when a field service engineer steps in to assist you with hands-on troubleshooting and preventative maintenance. Additionally, this kind of service enables the business to retain warm in-person relationships with existing customers while also establishing new ones. This provides convenience, as well as the chance to solve some other small but important problems.
With our expert technical support, you get the following:
It conveys a customer-centric culture:

Customers demand lightning-fast answers to their inquiries and complaints in the era of social media. By linking calls to a dedicated help desk, you may further reinforce a customer-first mentality.

Improve your human relationships to create a soothing environment:

When compared to online live help or email support, one-on-one phone support provides a more comfortable and comforting experience, especially for stressed-out clients or urgent demands. enhance the customer's purchasing experience by offering more information and responding to inquiries.

Query resolution is facilitated:

When guidelines and advice are given in a pleasant manner, consumers may more quickly and smoothly comprehend alternatives and follow-up with inquiries.

Significant cost savings:

By outsourcing technical assistance, you eliminate the need to spend for recruiting, training, and technology purchase.

Comprehensive support enhances your appearance:

Combining phone, email, chat, and social media help for technical problems provides your consumers with a level of choice and flexibility that they are likely to enjoy.
Custom Support For Outstanding Service
At times, technological issues get so complex that they need true skill to resolve. That's where our team of experts and our approach to personalized assistance come in. Our team is highly knowledgeable about goods and processes and can offer technical advice to help you resolve even the most complex technical problems. Contact us now to discuss developing bespoke support for your goods and services.